A little bit about us…Odyssey of the Mind is an international creative problem-solving program for students in Kindergarten-College. The premise is that creativity is a skill that can be taught and further developed with practice. The program culminates each year with qualifying teams participating in regional and state tournaments. The season concludes with 800+ teams from around the world competing at the World Finals, which is held in the United States.
History of the Program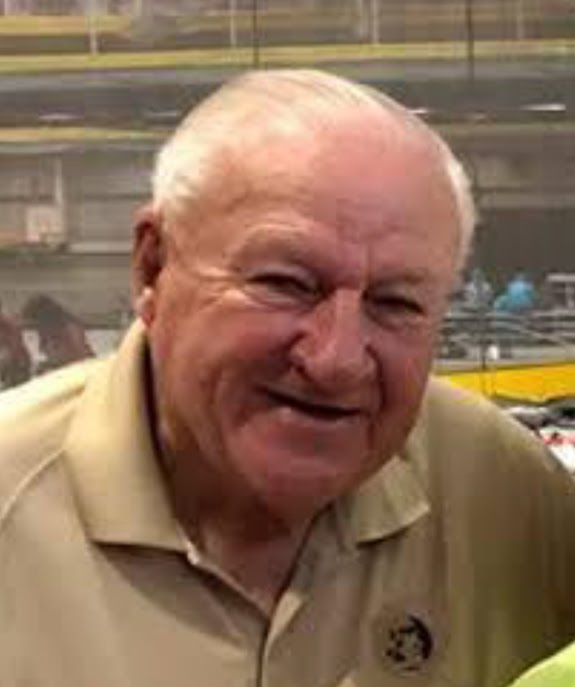 Odyssey of the Mind (OM) was started by Dr. C. Samuel Micklus, who is kindly known as Dr. Sam. The program has its roots in the Industrial Design classes of Dr. Sam. As a professor at Rowan University in New Jersey (formerly Glassboro State College), Dr. Sam challenged his students to create vehicles without wheels, mechanical pie throwers, and flotation devices that would take them across a course on a lake. He evaluated them not on the success of their solutions, but on the ingenuity applied and the risk involved in trying something new and different. Students had fun and created some incredible solutions, including the original Ranatra Fusca, which is now the name of OM's outstanding creativity award!
Word spread and the students' activities attracted attention from the local media. Soon, people on the outside wanted to take part in this amazing creative opportunity. This public interest led Dr. Sam to develop a creative problem-solving competition for school children, which started in 1978. The Odyssey of the Mind was on its way! Since then, Dr. Micklus's life has been consumed with developing problems for other people to solve. His rewards are in the joy and pride of the millions of participants who rise to the challenge of solving those problems.
Odyssey of the Mind in California
California offered the program starting with our first teams in 1982. We are now over 750 teams strong – Odyssey of the Mind has a solid foundation in California! The program has grown immensely each year with the thirst for creativity and problem-solving thinking. Due to this incredible growth and the physical size of our state, California Odyssey of the Mind was divided into TWO associations in 2018, California North and California South. Two associations, One State! California North Odyssey is a non profit 501(c)(3) organization and is completely volunteer run.
In today's program, teams are allowed to have up to 7 members of a similar age who will present their solution in an 8-minute performance. All teams presenting solutions are considered winners because they solved the problem to the best of their ability.
The focus in OM is to develop broad, independent-thinking and creative problem solving abilities through a challenging and FUN learning process by encouraging thinking beyond the box and taking the path less traveled. Odyssey of the Mind teaches students to think beyond the box and work together to develop creative solutions to broadly defined problems.